About the Founder: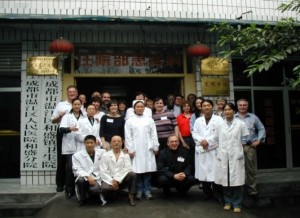 Dr. Cathy Rosenbaum is an evidence-based, holistic clinical pharmacist with administrative and practice experience in integrative health and wellness in Cincinnati, hospital pharmacy, medication quality assurance & safety, academia, and the pharmaceutical industry.  She has traveled to China to learn more about international culture, research in herbs, vitamins, and other dietary supplements, body, mind, spirit health, and natural healing practices.  She received her B.S. in Pharmacy from Ohio Northern University, her PharmD from the University of Cincinnati, her MBA from Xavier University in Cincinnati, and is a Certified Health Coach.  Dr. Cathy Rosenbaum hosted her own radio show, Your Holistic Health, on 89.3 FM and www.faithandfriendsradio.com, and has been interviewed on multiple radio and TV shows around the country.  Dr. Cathy Rosenbaum is a member of the  Academy of Integrative Health and Medicine, the American College of Medical Quality, the American Society of Health Systems Pharmacists, the American College of Healthcare Executives, and the Blue Ash Cancer Support Center Professional Advisory Board.  She is a member of the professional editorial board for Pharmacy Practice News.
Dr. Cathy Rosenbaum is a certified health coach available for wellness consultations and keynote addresses and group/corporate public speaking engagements upon request.
Our Mission:
To form vibrant client/physician/healing practitioner relationships; to actively participate in integrative health and wellness within our community.
Our Vision:
To be one of the country's leading healthcare servant educators on evidence-based body, mind, and spirit integrative healing  principles and practices.
Our Values:
* Clients are accountable to themselves, their primary care physicians, and God for the consequences of their health-related decisions made from implementing, or not implementing, recommendations in their health toolkits.
* Professional coaching must emphasize disease prevention and self care as cornerstones of health.
* Clients' success is evidenced by purposeful and productive family, corporate, and community relationships, resource stewardship, and sacrificial service.