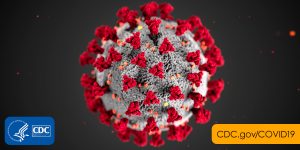 Excerpts from Pharmacy Today May, 2020 Issue, article entitled: "Pandemic".  Do you agree with the role of the pharmacists in this Act?  Why or why not?
"The Coronavirus Aid, Relief, and Economic Security Act (CARES Act) is aimed at mitigating the economic effects of the [coronavirus] pandemic. On March 25, 2020 the U.S. Senate passed [this] legislative package that did not include pharmacist provider status language, despite intense lobbying by a coalition of pharmacy stakeholders.
The CARES Act did include provisions that APhA has supported. One provision strengthens drug shortage reporting requirements from manufacturers and response during public health emergencies – a concept that aligns with recently adopted policy by the APhA House of Delegates. It will also restore consumers' ability to use tax-preferred account funds to pay for OTC medicines without requiring a prescription.
[Another provision] allows pharmacists to administer the coronavirus vaccine or vaccines when available, either under current Medicare rules categorized as 'suppliers,' when Part B compensates pharmacists as mass immunizers, or both.  Another gives the Secretary of the U.S. Department of Health and Human Services the authority to consider waiving all Medicare telehealth restrictions to treat COVID-19 in the future, such as restrictions on pharmacists offering  these services or even on telepharmacy.
The CARES Act also provides for possible inclusion of pharmacists in the U.S. Public Health Service's Ready Reserve Corps to respond to a public health or national emergency and offers federal liability protection to health professionals, including pharmacists, who volunteer to provide COVID-19 health care services."