About the Founder: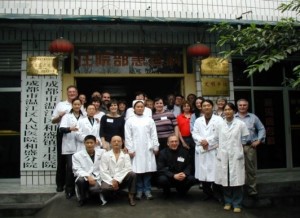 Dr. Cathy Rosenbaum is an evidence-based, holistic clinical pharmacist with administrative and practice experience in integrative health and medicine in Cincinnati, hospital pharmacy, medication quality assurance & safety, academia, and the pharmaceutical industry.  She has traveled to China to learn more about international culture, research in herbs, vitamins, and other dietary supplements, body, mind, spirit health, and natural healing practices.  She received her B.S. in Pharmacy from Ohio Northern University, her PharmD from the University of Cincinnati, her MBA from Xavier University in Cincinnati, and is a Certified Health Coach and trusted member of the holistic health practitioner community in the greater Cincinnati and Dayton areas.
For over ten years,  Dr. Rosenbaum hosted her own radio show, Your Holistic Health, on 89.3 FM and www.faithandfriendsradio.com, and has been interviewed on multiple radio (WMKV, WVXU, WAIF) and TV shows around the country.  The show is currently broadcast on the Cincinnati Association for the Blind and Visually Impaired channel. Podcasts have available on our website under 'radio shows',  since relaunch on January 30, 2020.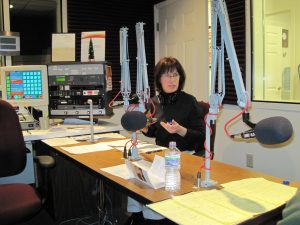 Dr. Rosenbaum is a member of the  Academy of Integrative Health and Medicine and the professional editorial board for Pharmacy Practice News.
Dr. Rosenbaum is a Certified Health Coach available for coaching (e.g., six-session packages for weight loss, improved exercise regimens, sleep health, stress management, general health), health and wellness consultations,  keynote addresses, and group/corporate seminars or workshops upon request.  She is also a Certified Dementia Practitioner available to provide coaching packages for caregivers, family members (six sessions every two weeks over three months minimum).
In November 2019, Dr. Rosenbaum added Tai Chi Easy Practice Leader to her credentials. Tai Chi Easy classes are available in the Blue Ash and Milford, OH areas upon request.
Rx Integrative Solutions is a proud member of the Montgomery Chamber of Commerce and the Better Business Bureau of Cincinnati.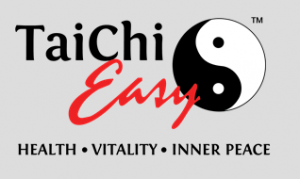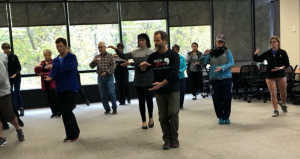 Our Mission:
To form vibrant client/physician/healing practitioner teams of care
To educate the public on the health benefits of whole food nutrition (while evaluating their need for medications, supplements, & enhanced mind body spirit aspects of the life journey)
To engage clients to actively participate in integrative health and wellness practices that honor their whole-person health goals & lifestyle choices
Our Vision:
   To help our clients –
save money
stay safe
feel better
find inner peace
This vision is achieved through exceptionally honest, evidence-based education and tender-hearted motivational interviewing.
Our Values:
* We commit to integrity and respectful decision-making, ethical communication, and actions with our clients and other healthcare professionals.
* Our clients are accountable to themselves, their primary care physicians, and God for the consequences of their health decisions.
* Our clients' success is evidenced by purposeful and productive family, corporate, and community relationships, health resource stewardship, and sacrificial service in giving thanks for their life blessings.
Health Consultation and Coaching Sessions – Bricks & Mortar Location
10274 Alliance Road
Blue Ash OH 45242
Code of Ethics for Pharmacists
Preamble
Pharmacists are health professionals who assist individuals in making the best use of medications. This Code, prepared and supported by pharmacists, is intended to state publicly the principles that form the fundamental basis of the roles and responsibilities of pharmacists. These principles, based on moral obligations and virtues, are established to guide pharmacists in relationships with patients, health care professionals, and society.
Principles
1. A pharmacist respects the covenantal relationship between the patient and pharmacist. Considering the patient-pharmacist relationship as a covenant means that a pharmacist has moral obligations in response to the gift of trust received form society. In return for this gift, a pharmacist promises to help individuals achieve optimum benefit from their medications, to be committed to their welfare, and to maintain their trust.
2. A pharmacist promotes the good of every patient in a caring, compassionate, and confidential manner. A pharmacist places concern for the well-being of the patient at the center of professional practice. In doing so, a pharmacist considers needs stated by the patient as well as those defined by health science. A pharmacist is dedicated to protecting the dignity of the patient. With a caring attitude and a compassionate spirit, a pharmacist focuses on serving the patient in a private and confidential manner.
3. A pharmacist respects the autonomy and dignity of each patient. A pharmacist promotes the right of self-determination and recognizes individual self-worth by encouraging patients to participate in decisions about their health. A pharmacist communicates with patients in terms that are understandable. In all cases, a pharmacist respects personal and cultural differences among patients.
4. A pharmacist acts with honesty and integrity in professional relationships. A pharmacist has a duty to tell the truth and to act with conviction of conscience. A pharmacist avoids discriminatory practices, behavior or work conditions that impair professional judgment, and actions that compromise dedication to the best interests of patients.
5. A pharmacist maintains professional competence. A pharmacist has a duty to maintain knowledge and abilities as new medications, devices, and technologies become available and as health information advances.
6. A pharmacist respects the values and abilities of colleagues and other health professionals. When appropriate, a pharmacist asks for consultation of colleagues or other health professionals or refers the patient. A pharmacist acknowledges that colleagues and other health professionals may differ in the beliefs and values they apply to the care of the patient.
7. A pharmacist serves individual, community, and societal needs. The primary obligation of a pharmacist is to individual patients. However, the obligations of a pharmacist may at times extend beyond the individual to the community and society. In these situations, the pharmacist recognizes the responsibilities that accompany these obligations and acts accordingly.
8. A pharmacist seeks justice in the distribution of health resources. When health resources are allocated a pharmacist is fair and equitable, balancing the needs of patients and society.
Reviewed by Council on Pharmacy Practice in 2012. Copyright American Pharmacists Association 1994. Endorsed by American Society of Health System Pharmacists 1996.