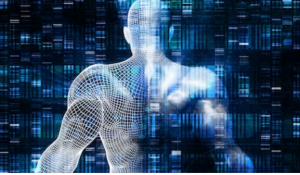 Introduction
The use of topical analgesic patches,  thermal wraps, or TENS units is one way to manage ACUTE pain instead of taking oral opioid narcotics and non-steroidal anti-inflammatory drugs (NSAIDs), including acetaminophen.
Please first discuss the use of topical analgesic patches, wraps, or TENS units with your primary care physician (PCP) before trying them out for CHRONIC pain, as she/he knows your medical and surgical history, medication allergies, and is in the best position to guide your pain management if you are already taking other oral analgesic medications.
Popular active ingredients in analgesic patches include methyl salicylate, menthol, camphor, capsaicin, and lidocaine. Advantages of patches over oral analgesics include delivery of medication directly to the involved area, avoidance of most GI-related side effects, and ease of administration. Disadvantages can include skin burns (as some patches contain irritating ingredients).  Patches with metal backing should not be used at the same time as heating pads or thermal wraps to avoid skin burns.  Any OTC analgesic patch can cause unwanted skin irritation, reddening, burning, or medication allergy in those who are sensitive to any ingredients.  Wraps can cause excess heat and TENS units can cause excess nerve stimulation.
Topical analgesic products work as counter-irritants, local anesthetics, thermal (heat) generators (wraps), or electrical nerve stimulators (TENS units).
Medications included in counter-irritant patches are classified into three categories, that:
• increase local blood flow (methyl salicylate)
• cool the skin area (like menthol, camphor)
• intentionally irritate/redden the skin area and distract from a deeper pain underneath it without increasing blood flow to the skin area (capsaicin)
Methyl salicylate is an analgesic, an anti-inflammatory agent, can dilate local blood vessels and raise skin temperature.
Menthol (oil of wintergreen), derived from Mentha piperita (peppermint), cools the skin and increases skin blood flow by dilating blood vessels.
Capsaicin, derived from hot chili peppers, works by depleting substance P in the nerve endings and is thought to temporarily decrease the number of nerve fibers in the involved skin area. It takes up to six weeks for pain sensation to return once capsaicin topical therapy is discontinued so skin monitoring is advised.
Lidocaine, a local anesthetic, is thought to interrupt the pain signal by its action on damaged peripheral nerves and may be useful in treating neuropathic pain. For most people, the amount of lidocaine absorbed through the skin is not problematic. However, for some in whom unpredictably higher lidocaine absorption and blood levels occur, the cardiac properties/side effects may be a concern. OTC lidocaine patches are to be used as directed on the package label for up to 7 consecutive days MAX.
Thermal analgesic wraps (e.g., ThermaCare) can increase both local skin and muscle blood flow. Wraps contain activated charcoal heat cells, iron powder (for conductivity), and sodium chloride.
Icy Hot Smart Relief TENS Unit Starter Kit, example of an FDA Class II approved medical device, uses nerve stimulation to help relieve back & hip or knee & shoulder pain. TENS stands for 'transcutaneous electrical nerve stimulation.'
Quell is a new FDA Class II approved medical device that is somewhat costly. It's called a wearable technology that also uses nerve stimulation to allay pain.
In general, TENS units work by sending pulses to the nerves in a particular area and up the spinal cord. This is thought to reduce pain signals from reaching the brain by triggering the release of our own endorphins.
Patch/Wrap Safety Tips
• Wash your hands with soap and water after applying
• Do not reuse
• Do not use for longer than 7 days without consulting your PCP for advice
• Apply 30 minutes after a shower; remove one hour before a shower
• Dispose of safely to avoid unwanted exposure to children and pets
TENS Unit Safety Tips
• Do not combine with heat wraps or topical medication-containing patches
• Do not combine with oral Rx or OTC pain medications unless instructed to do so by your PCP
• Start with the lowest level of electrical stimulation/intensity and increase if needed to manage your pain
More well-designed, long term studies involving OTC analgesic patches/wraps/TENS units are needed. Please talk with your pharmacist for more information on how to properly use topical OTC analgesic patches/wraps/TENS units.
This information is not meant to be a substitute to medical advice from your PCP.
#healthandwellness  #holistichealth